Promotional Mobile Phone Desk Stand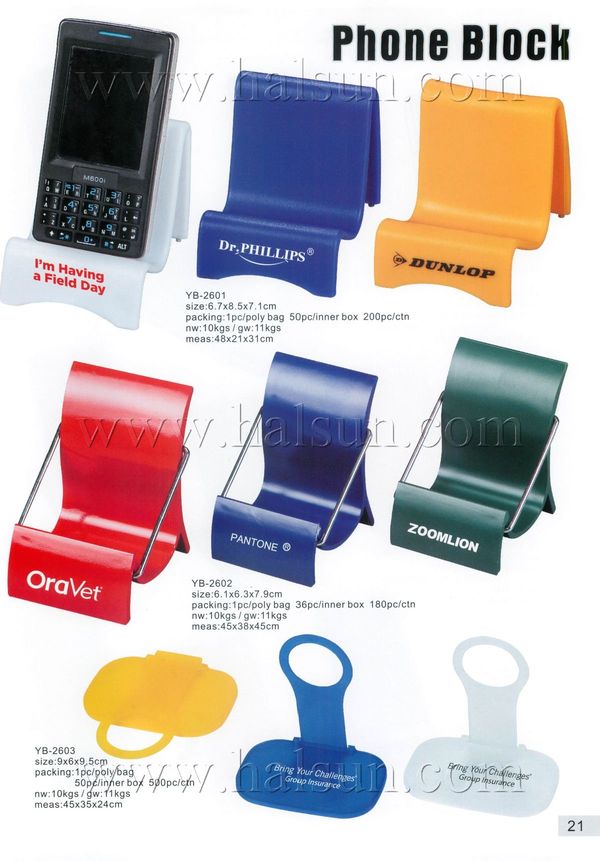 We have an excellent selection of custom printed phone accessories. Whether you're looking for cell phone cases, charging docks, phone stands, headsets or cell phone travel speakers, we have it all. These accessories can all be customized with a variety of colors, depending on the item, such as red, purple, orange, white, pink, yellow, green or black You can also have your logo or store name printed on them and have available for purchase for your customers at your store or shop. Because all of our products come in bulk at cheap wholesale prices, you won't have to worry about spending too much money your customizable phone accessories merchandise. You can also just order your custom printed phone accessories blank with no personalization.
All of our logo phone accessories and cell phone cases make excellent items to give out at promotional giveaways or tradeshows. It's a great way to advertise for your company without having to overspend on other advertising means that won't prove as cost-effective as promotional giveaways at events. Get wholesale charging docks or media cases custom printed with your logo or company name and they will serve as your own marketing tool when you give them out to all of your current and future clients. Wherever your clients use their new products they will be promoting your company by having your logo displayed on them. Get ready to make a great long-lasting impression on everyone by getting these logo cell phone cases and phone accessories for your next tradeshow or convention.
Our personalized cell phone cases and phone accessories are ideal to have as party favors or wedding favors. You can get colored phone cases or media cases to match the theme of your celebration. Customize your phone cases or media cases by getting them printed with names, dates, titles, messages, quotes or unique images such as our clipart graphics. These items come in handy to just about anyone so your family and friends will love getting them as party or wedding favors to remember your special day by. So get your personalized phone accessories and cell phone cases just in time for your big event to give to all of your party guests.
Personalizing your new promotional phone accessories is fast and easy using our online tools and D-Lab system. Select the products and the colors you want and then upload your logo, picture or artwork onto our design lab. You can also choose the colors you want to use for your font and graphics. We also have a massive selection of clipart images that you can use for your cheap wholesale phone accessories at no extra added cost. Before you make your final purchase, you can request an artwork proof for free so you can see exactly how your products will look like before you get them. Contact our art specialists and customer service department for any questions or concerns you may have and they will help you with any step of the customization process you may need assistance with. Order your promotional phone accessories and cell phone cases with us today and receive free shipping plus our 110% price match guarantee.