Mobile Apps Offline Marketing Pull Out Pens
If you have new fancy mobile apps, but don't have many user. Then you need to promote your mobile apps both online and offline. With custom mobile Apps marketing pens, your potential App users will have a solid impress of your App.  Our mobile Apps offline marketing pull out pens have both sides offset printed pull out banner sized up to 180*68MM. The banner is retractable, it works just as any high quality ballpoint pens. But when you pull the banner out, a full color imprinted picture to show essential information or introduction of your mobile app. What's more, when the banner is closed, some information, such as your website, App logo and name can show through the transparent barrel.  Here's a video to show how it works: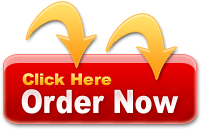 Order your customized Mobile Apps Offline Marketing Pull Out Pens at www bayfan.com! Delivery time will 4 weeks to your door by courier like DHL/Fedex/UPS/TNT. If you are in hurry, we also offer 15-days urgent delivery service.