Custom Mini Ice Scrapers,Business Card Size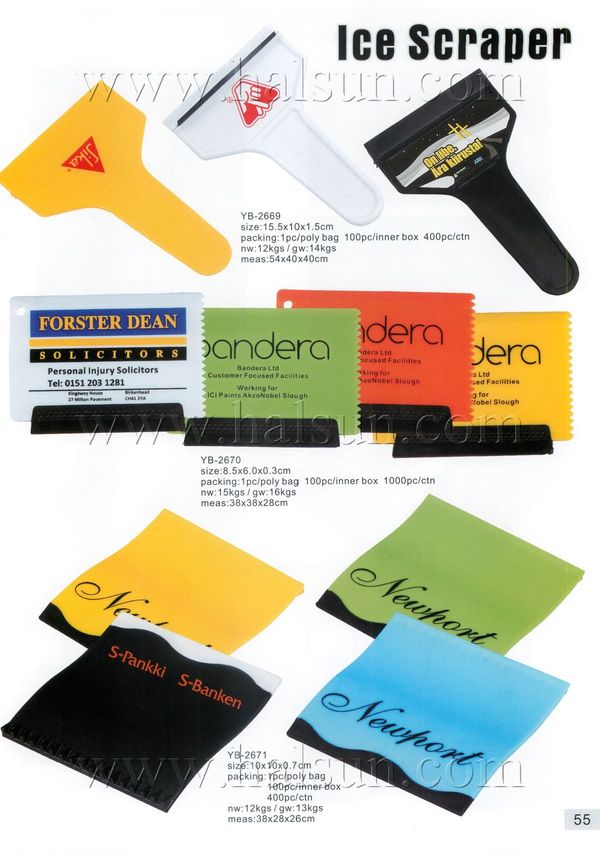 When windshields accumulate mounds of frost, ice, or snow, everyone should be so lucky as to have a custom ice scraper handy. Although they might seem like an obscure, unnecessary giveaway, these products can prove helpful anytime an end user is forced to go about his or her daily activities amidst heavy frozen precipitation. Even in the information age, unpredictable or unexpected weather patterns may sometimes catch drivers off guard when they are moving from one destination to another, so help them be prepared for a blizzard or icy conditions no matter where they are by providing these valuable items for automotive use. Just imagine for a moment that your organization is attending a trade show or industry event in a region known for below zero temperatures. Your brand can come to the rescue by supplying all the out-of-towners with ice scrapers upon their arrival to the event.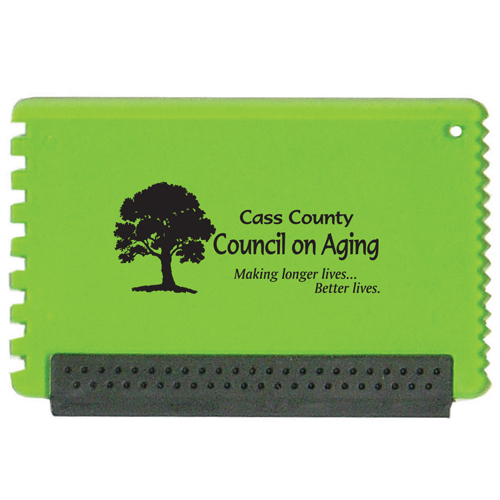 Mini Ice Scraper Easy to hold and Durable.Rubber edge for light frost and serrated edge for scraping ice. Hole so can be attached to keychain.
Credit Card size Ice Scraper, easy to hold, durable, with a rubber edge for light frost and a serrated edges for scraping ice. Has a hole so it can be attached to keychain. Includes a one color, one location imprint. Optional full color digital imprint is also available. 3 1/2″ W x 2 1/4″ H
Category:Scrapers
Colors:Blue, Frosted Clear, Green, Purple, Red, Smoke Gray, White
Themes:Automotive, Weather, Winter
Imprint:1 1/2″ diameter spot, 3″ x 1 5/8″ digital. Price includes 1 color, 1 side, 1 location
Options:Full Color Digital Imprint: Price each: (250:$1.45, 500:$1.30, 1000:$1.25, 2500:$1.19)
Packaging:Bulk; Units/Ctn: 500; Weight/Ctn: 16 lbs.
Production Time:6 to 10 working days
tsgs: promotional gifts,marketing giveaways,corporate gifts, ice scraper,ice scrapers,custom ice scrapers, promotional ice scrapers,promo ice scrapers, mini ice scrapers,Credit Card Scraper with Key Ring, credit card ice scraper,